Flower Power!. Remember that? Chrysler jumped on the psychedelic bandwagon of the times by offering a floral pattern for vinyl roofs (Mod Top), seat inserts and door panels on certain Plymouths and Dodges in 1969 and 1970.

One could order a Mod-appointed car in four possible configurations:
Mod-Top with floral interior (most common)
Mod-Top without floral interior (All of the Darts, SuperBees and Coronets came this way, and they were not actually called "Mod Tops", they were "Floral Tops")
Regular vinyl roof with floral interior (quite rare - my '69 Barracuda was ordered that way from the factory)
We've also been informed that one could get a convertible Barracuda, with a solid color top, and the floral interior. (don't know of any that exist)
Also, in addition to the floral top and/or floral interior, there were "ModTop" decals or badging. On the Barracuda, there are ModTop decals in both rear passenger's side windows: (Note: I don't know of anyone currently reproducing Mod Top window decals).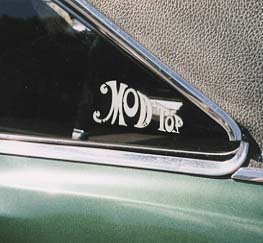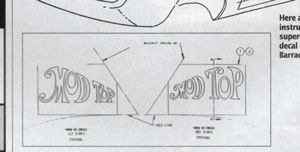 On the Satellite (see below), there are no decals in the windows,
but there is a small silver badge attached to the C-pillar, both sides:
(Note: I do not know of anyone reproducing the Satellite Mod Top badges)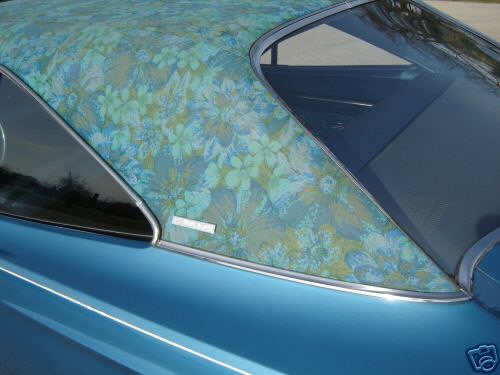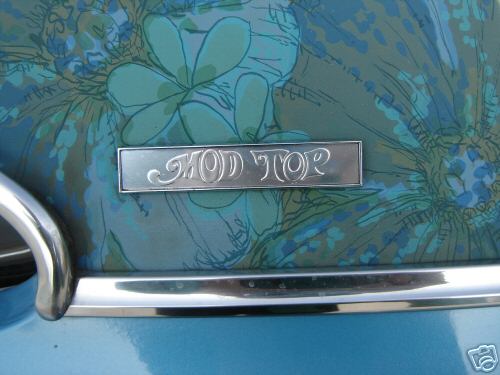 I'm not sure about ModTop decals or badging on the Darts and SuperBees, but here is a picture of a ModTop SuperBee C-pillar with a non-ModTop badge from Andy440's website: